About Us
Anything Doughs is owned and operated by Lea Anne Diesburg in Fall Creek, WI. Anything Dough's has been a family owned and operated business for over 40 years!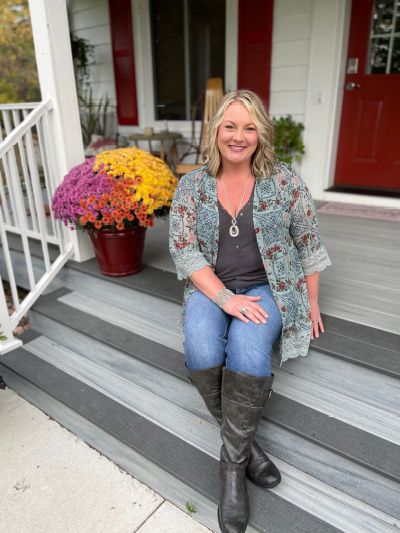 The business started off as a home-based operation in 1977, on a small kitchen table using just common kitchen appliances and tools. Today, the dough making process has been refined to a special recipe of flour, salt and water. Also, part of the construction of these beautifully hand-crafted ornaments, Anything Dough's uses a collection of glitter, non-toxic paint to color the dough, a variety of special utensils to mold and shape. A special resin is added to provide a nice shiny coat that allows the ornaments to be personalized. Every year the Anything Doughs staff will come up with new designs for the upcoming season. You can check our sale section where you can find great deals on discontinued designs from years past.
All of our ornaments are designed to be personalized. There is place on every ornament where we can write your name, multiple names, last names and the year. Our most popular ornaments are the Family/Group Ornaments. Our Sports & Hobbies and baby ornaments.
Anything Doughs is in production throughout the year. We are always gearing up for the next Christmas season. After our busy months, we all breathe a sigh of relief and look forward to decorating our own trees and enjoying the holidays.
Anything Doughs does a few craft shows a year, including the upcoming Holiday Fair in La Crosse WI, Art in the Park in Wausau, WI. and the Craft Country Expo in Chippewa Falls, WI.
Please take a sleigh ride through our website and find the perfect gift! We hope you find it a relaxing way to shop for the upcoming holiday season. If at any time you have questions, please contact us! We are always open to new ideas.
View our "About Anything Doughs Video" on YouTube!